Tracey Bright, Interior Designer
Helping you tell your home's story
Do you look around your home and feel like something isn't quite right? Things are not quite sitting well together because you purchased them during different chapters in your life. Perhaps you inherited sentimental pieces from your loved ones but you don't want to throw them away. 
My trained eye, will be able to point out the problem areas in your home. I'll work around what you already have, mixing your old with some new. 
A bit about me…
Hi, I'm Tracey. I am passionate about design, making homes beautiful and helping people tell their story.
My love for interior design and styling started at a very young age in Ireland. Dolls houses, Lego and Polly pockets were my favourite toys and I lost many hours to "The Sims". This passion grew into a first-class honours degree in Interior Design with a strong desire to help people transform their living spaces into beautiful retreats.
I believe that a great designer listens and adapts to their client's needs. They allow their client and the physical dwelling, dictate the design. I won't enforce a certain look or style upon you. My job is to make a connection between what you like and what really works.
With over eight years of industry experience, I have worked with many different clients, budgets, tastes and personalities. No two projects are the same.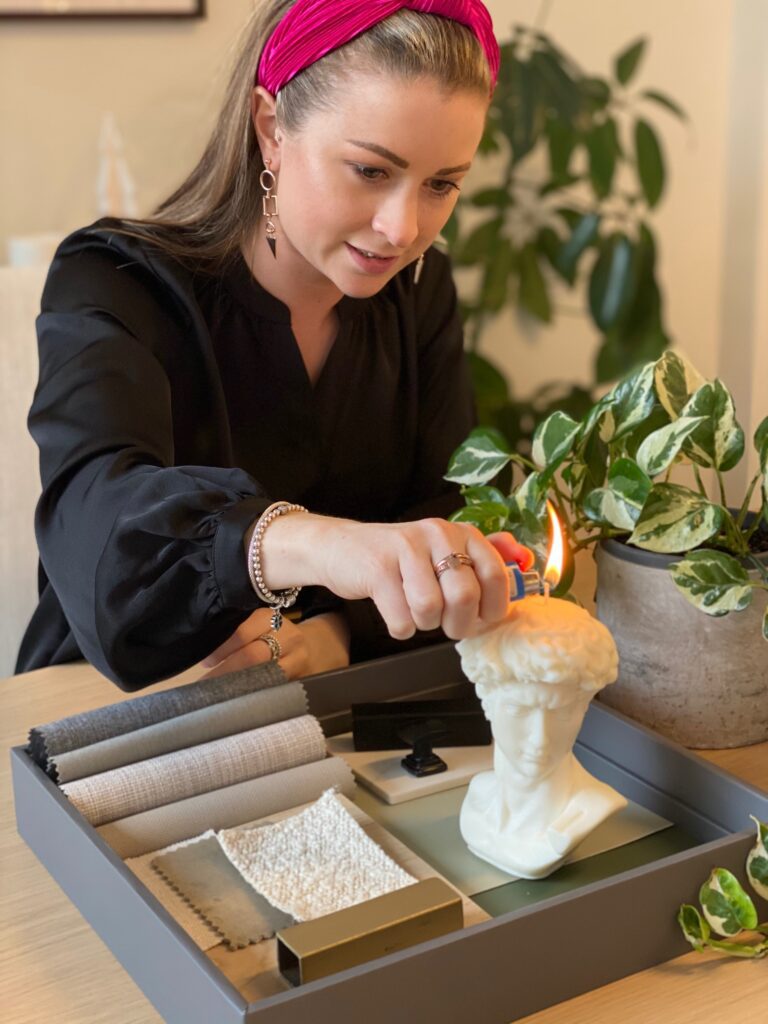 "I won't settle for anything less than perfect.
I believe that brilliant design takes time, dedication, and obsession.
All of me goes into my work".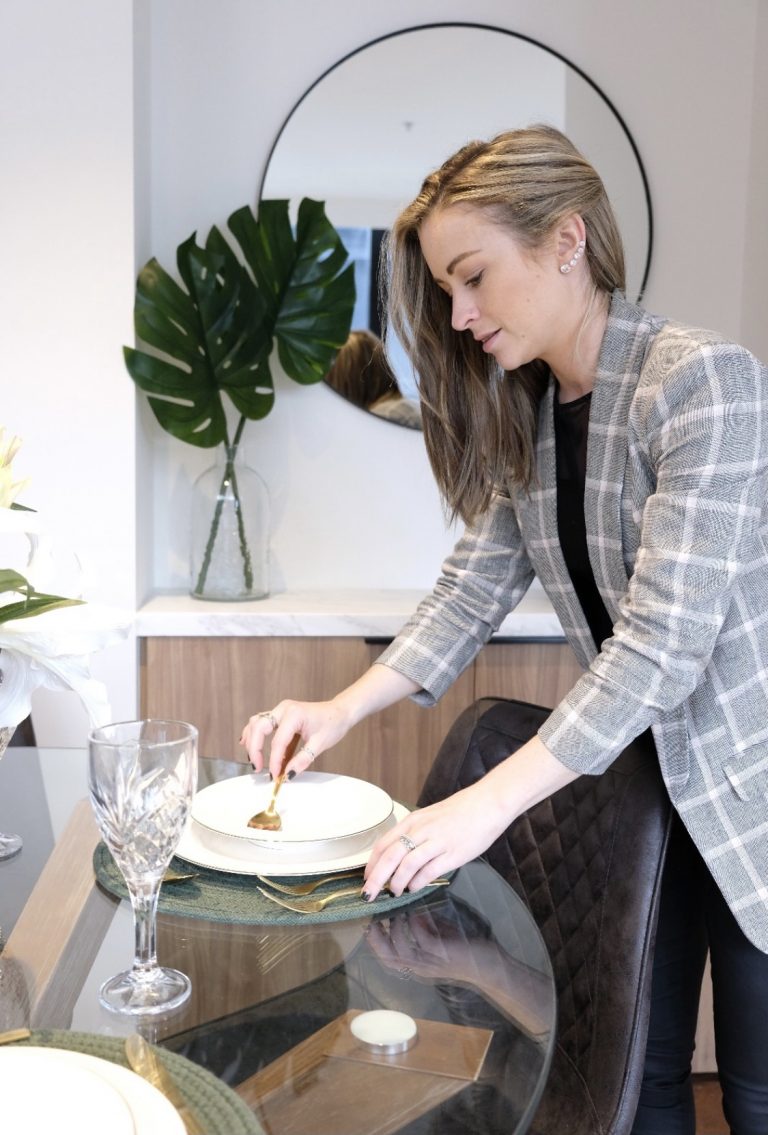 Working style…
Well…I'm Irish, which means I love to chat over a nice warm cup of tea. I like to dig deep into what makes you tick and I go to the ends of the earth to make your vision a reality.
For me, communication is key, which is why I put so much effort into getting to know you first. I understand that your home is a part of you. What we create is led by what matters most to you.
When we first come together, we will discuss everything from your goals to your lifestyle, budget and timeframe; and then together we'll figure out what your dream home looks like and make an action plan to get there!
No more pinning on Pinterest or watching DIY video's on
Youtube when your other half is asleep. You have a partner now.
One that will actually get the job done for you!
Design style…
It's hard to narrow down one style, isn't it? This is my favourite piece to the puzzle. I'll get to know your style, likes and dislikes within our first meeting.
Personally, I tend to migrate towards a more luxurious "classic-modern-glam" style and love to source from places like James Said, Coco Republic and Globe West. I know what you're thinking… that's not really "a style" right? The thing is, you don't have to stick to one style. There are no rules with design, just opinions.
I love mixing different styles together to create a more interesting and unique space! Walking into a room that is obviously one style is boring to me. I like a room to tell a story, one that needs to be unravelled. Your home is your biography and each room is a chapter.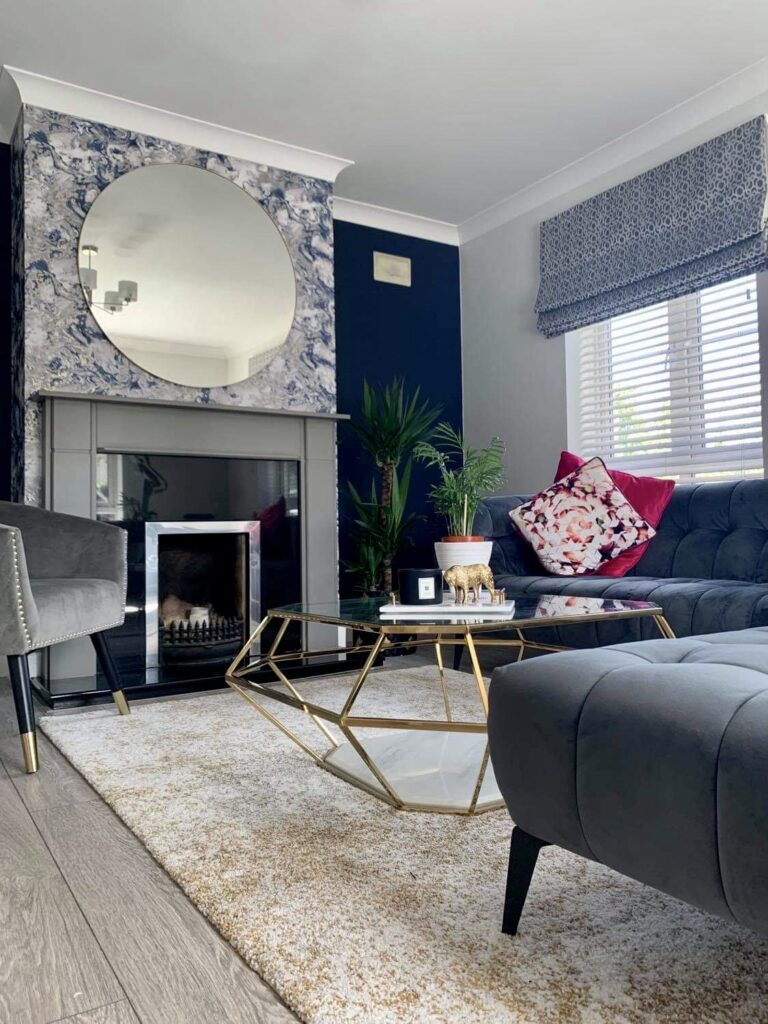 "I am an easy going expert who provides honest, yet kind opinions. Being the only employee of my business, means that all responsibilites lie on me... I don't like letting people down, especially myself! You're in good hands".
When I'm not designing, we're playing.
Meet Bronson...
Bright Side Interiors is an interior design and styling business based in the Eastern suburbs of Melbourne. I am here to help you design your dream home without the headache. I encourage collaboration and personal involvement in the entire design process, to create a home truly bespoke and tailored to you. Your home is your biography and each room is a chapter. Let's design your next chapter together.
Bright Side Interiors
232 Canterbury Rd,
Forest Hill, VIC 3131
P: 0404 673 355
ABN: 61 808 219 465