Wool
Wool rugs are popular due to several reasons. Wool, originally a sheep's coat, offers warmth, insulation, and liquid resistance. It retains dye well, resists fading, and effectively filters air pollutants. It also absorbs and releases humidity, acting as a natural air humidifier. The "Scandinavian" style complements wool rugs beautifully.
Cotton
Cotton, a versatile plant, lends itself to various textiles like clothing, tablecloths, bed linens, and rugs. Unlike wool rugs, cotton rugs are typically thinner and less insulating, making them ideal for decorative purposes in hotter climates. Cotton is a renewable, biodegradable, and eco-friendly choice, appealing to environmentally conscious individuals. It readily absorbs dyes, allowing for intricate pattern designs. While cotton rugs may attract more dust, they are conveniently machine washable. For a perfect match, the "Hamptons" style complements this type of rug.
Silk
Silk, derived from the cocoons of silkworm larvae, is a luxurious material used to create rugs. Gathering enough silk for a rug is a time-consuming process, making it the most expensive option. Silk rugs are renowned for their softness, opulence, and captivating sheen, making them a perfect choice for formal settings. However, pure silk is highly porous and prone to staining, so blending it with wool or bamboo is recommended for enhanced durability. It's important to note that silk rugs are less resilient and delicate, making them unsuitable for high-traffic areas. For an exquisite match, the "Hollywood Glamour" style complements silk rugs beautifully.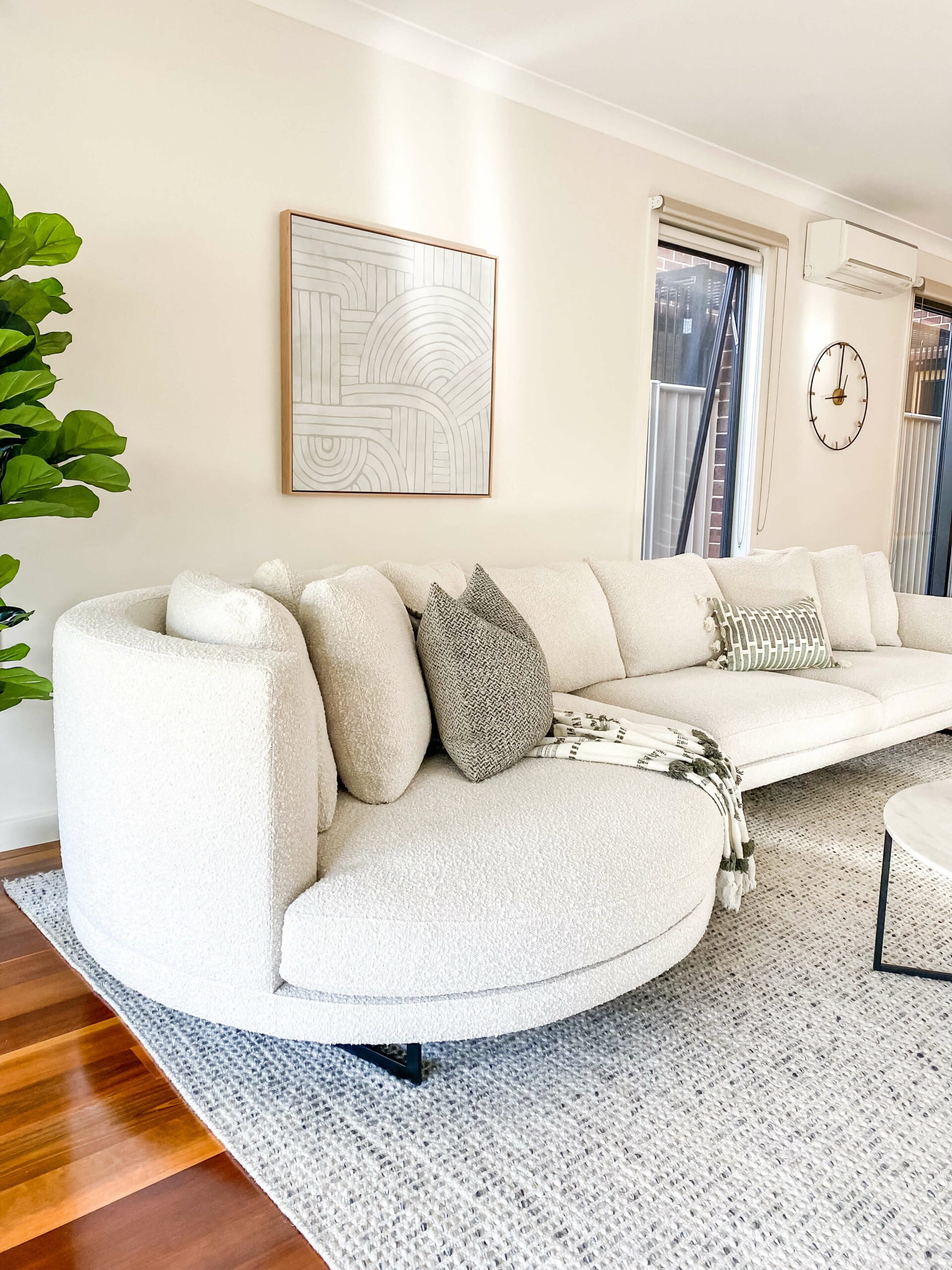 Leather
Animal hides, including cow, buffalo, zebra, alligator, etc., are used to create rugs. Among them, cowhide rugs are highly sought after. They are remarkably easy to clean, exceptionally durable, hypoallergenic, and versatile enough to be hung as well. These rugs make a bold statement and effortlessly draw attention in any room. If you desire a rug that stands out and deviates from traditional rectangular or circular shapes, a leather rug is an excellent choice. The "modern" or "Industrial" styles perfectly complement this type of rug.
Jute
Jute rugs are made from the bark of the jute plant, giving them a bristly texture. They are tough, durable, and pet-friendly, easily cleaned without chemicals. While they can withstand wear, jute is highly absorbent and prone to mold when wet, making it less suitable for humid regions. Jute rugs are commonly purchased in their raw, tanned form, which complements various interior styles. Layering jute rugs with fur creates a fantastic look, particularly within a "Boho" style interior.